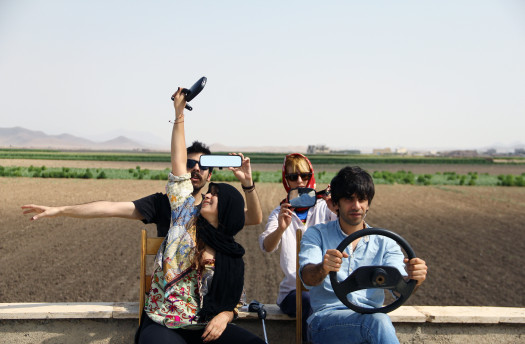 Short Films Screening 2: Contemporary tales: History, archive and memory: an exploration of Iran through different lenses
Sanaz Sohrabi - One image, Two Acts – 2020, 44', OV ENG SUB
Starting from the image archives of British Petroleum (BP), One Image, Two Acts unravels the role of photography and film as instruments of power, linking it to the emergence of a thriving anti-colonial cinema.
Pegah Ahangarani - I Am Trying to Remember – 2021, 16', OV ENG SUB
Drawing on photos, videos and vivid memories from her childhood, Pegah Ahangarani evokes fragmented memories of a beloved family friend and of the Iranian revolution.
Maryam Tafakory - Irani Bag – 2020, 8', OV ENG SUB
Irani Bag is a tranquil, moving manual on 'how to touch someone without touch', based on scenes from contemporary Iranian cinema that depict intimacy.
Vida Dena - Ayan and the white balloon 2015, 26', OV ENG SUB
The filmmaker ('the white balloon') returns from Europe to her homeland Iran and hopes to make a film there with old friends. Her friend Ayan questions her motives. Which Iran does she want to show and to whom?