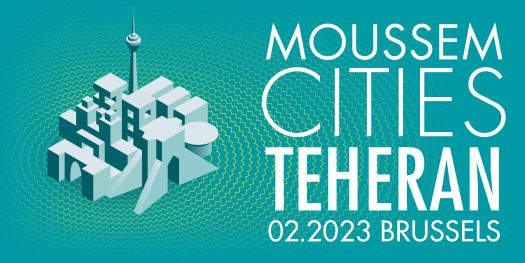 About Moussem Cities Teheran
With the multidisciplinary festival Moussem Cities, Moussem and its Brussels partners turn their gaze to a metropolis with a rich and culturally varied history, which because of its artistic dynamism plays a vital role. Moussem Cities is a platform for artists; it works on universal themes, sheds light on the local artistic context, and nurtures an exchange with Brussels.
With more than 10 million inhabitants, the metropolis of Tehran is the cultural and commercial heart of Iran, that, with its rich history and immense cultural heritage, has had a major impact on the world. Today, the city is a dynamic centre for contemporary art, in a country where civil rights, artistic freedom and the mobility of artists are under great pressure, as evidenced by the recent ongoing protests.
Featuring world-renowned filmmakers and rich traditions in music, theatre and literature, Tehran remains a strong and resilient breeding ground for artistic creation.
Moussem Cities Tehran is a programme by Moussem Nomadic Arts Centre, in collaboration with BOZAR, Kaaitheater, KVS, Cinema Aventure and Comment peut-on être persan?
Special thanks to Vida Dena, Maryam K.Hedayat, Mahdieh Fahimi, Sepehr Sharifzadeh, Raha Rajabi, Talheh Daryanafard.
With the support of the Flemish Community and the Flemish Community Commission
Locations